Fri 2 Oct, 2009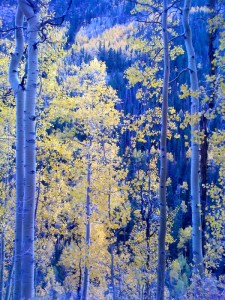 I visited Stanford in the Cheyenne hospital last night and I'm here to
tell you that he may be home within a week! This would make his entire
stay slightly longer than a month — which is a whole lot better than
the four months that was being bandied about at first. His surgeon was
Dr. William Wyatt (one of count 'em THREE reconstructive and plastic
surgeons in the state of Wyoming, Dr. Wyatt is my hero as he works all
week on low income patients, confines his tummy tuck and face lift
practice to Saturdays, and spends his vacations in Honduras fixing
childrens' cleft palates.)
Dr. Wyatt cut into Stan's ischial bone (the one you sit on) and
removed the dead and infected part of it (a process called "debriding"
the bone), stitched him up, and decided Stan's home health nurse up on
the reservation can take out the stiches (which I believe are more
like metal staples — they were last time) when he's healed. Stan is
currently trying to wean himself off heavy-duty pain medication to
expedite the going home process. It isn't easy, but it's better than
four months away from home. Last night was fun — my visit coincided
with a visit from Stan's sister Arilda and her son Sass, and Stan's
son Daniel (who had been with sleeping on the couch in the hospital
room and generally attending to his dad for 10 days) was being
replaced by Shiloh, a young nephew. It was great to see everyone. Stan
chatted and watched Iron Chef on TV.
Thanks to everyone who contributed to his piggy bank in the last few
weeks — the $1,350 you gave went towards shuttling relatives back and
forth, paying a debt, and paying bills. As Daniel left, Stanford said, "remember to buy hay."
Oh! In BOOK news, Scribner is happy we've done well in the first few months and are already sending me design
ideas for the paperback. I think that may be hitting the stands sooner
than expected. Yay! Meanwhile, I'm turning my attention to getting
some paying work on non-Stan topics from the world of journalism. But
journalism seems to have sort of turned into a pet turtle (is it dead?
why isn't it moving?) while I was writing this book. Maybe I'll have
to just write another book. Since they're so easy to write. I'm
kidding. Okay, I'm signing off;
I'll write again when there's more news in the Stan and paperback
worlds.
Toodles!
5 Responses to "So there is a God"
Leave a Reply